HAPPY BIRTHDAY SIR 92 TODAY
TO F/LT. RON PATTERSON (RAAF)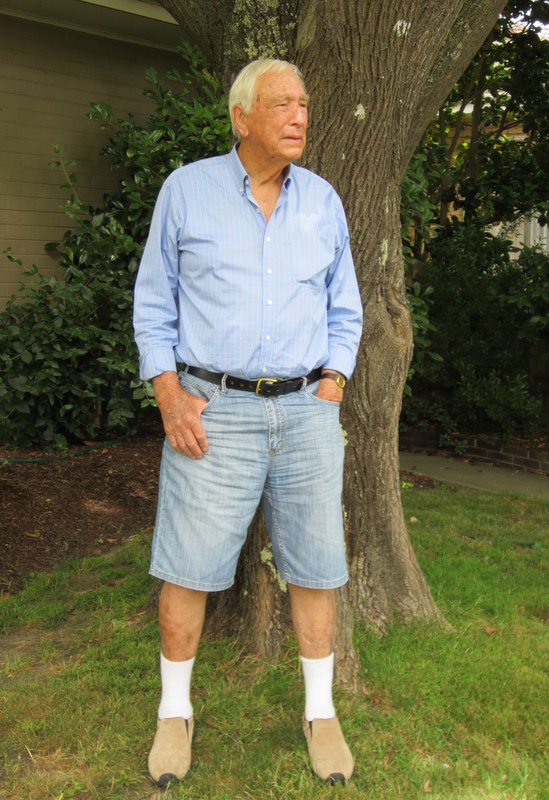 Ron lives in Victoria, Australia
HAPPY BIRTHDAY SIR 93 TODAY
TO F/LT. JOHN ANDERSON
Another Ex-Member Found
LAC 2. PAUL KELLEHAR (93)
Paul served with the squadron at RAF Warmwell late 1940, and now lives in Canada. Thank you to his Son Ken for getting in touch and the photo.
At home with W/O. Bob Kinch
Please click photo to view video on YouTube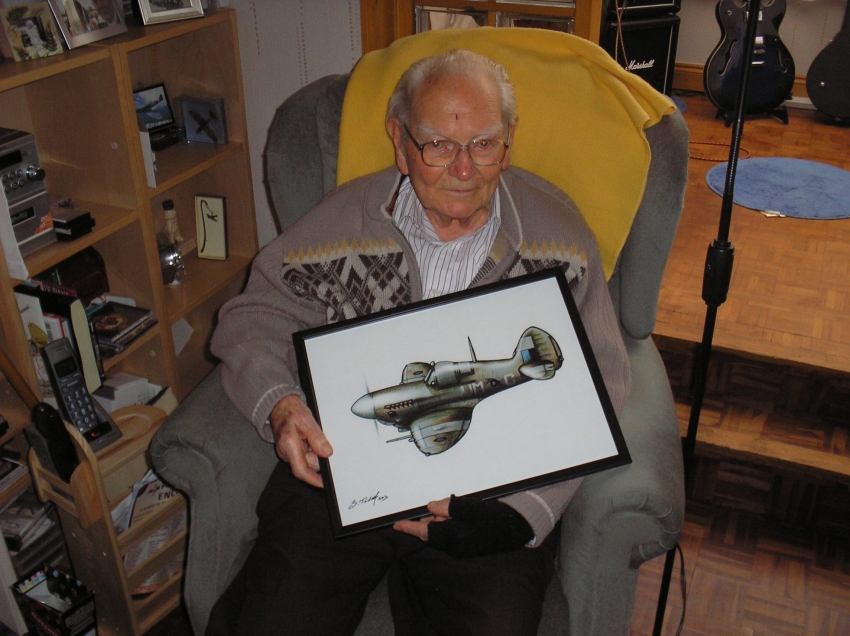 F/SGT.Stan Williams with his copy of Skytoons picture
CPL, Ron Jessup 81 (Electrical Fitter) served at
RAF Wattisham 1955 - 1956
HAPPY BIRTHDAY SIR
SGT. RAY JOHNSON 93 TODAY
Thank you Sir for all your help over the last 18 years
A true Friend, and a very special person
Sad news just found out we lost LAC Keith Stevens yesterday evening 21.08.13
My condolences to Keith's family & Friends
HAPPY BIRTHDAY GUYS
W/O. Cyril Potter celebrated his 90th Birthday on 4th Aug 13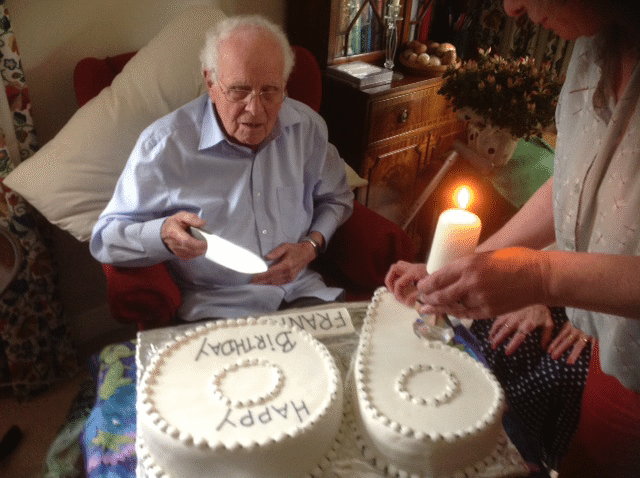 F/LT. Frank Lee celebrated his 90th Birthday on 13th May 13
Another Ex-Member Found
F/SGT. Stan Williams "B" Flight now 91 at his home in Somerset 21.06.13. Stan served with the squadron from 31st May 1945 till 24th December 1945. Stan served in the RAF for 35 years.
HAPPY BIRTHDAY GUS 96 today

I would like to wish Group Captain Paul (Gus) Ardeline, 96 DFC RCAF

A Very Happy Birthday.... Thanks to Bonnie for the photos 04.06.13
Another Ex-Member Found
W/O. Bob Kinch (90) and he lives in Cornwall
I would like to say a special Thank you to Tasha and all the team at Blind Veterans UK for all their help.
Just had some very sad news W/O. Eric Clegg (91) passed away yesterday... 18.05.13. My condolences to Colin and his family at this sad time.
Alan Richard Duval, Son of the late W/O. Jeff Duval
William Smith the author of "Birth Of The Black Panthers" talking about the book and his brother F/O. Len Smith DFM flying career and how the book came about. Please click the picture to watch the video.
Thank you to Paul Kerr for this great photo of the family with their copies of "Birth of the Black Panthers"
Thanks to Spencer from Skytoons for my great picture.
You can find Skytoons on Facebook & Twitter
HAPPY BIRTHDAY HARRY!! 96 Today

Major William Henry Hoffe (47482) DFC SAAF joined 152 squadron as a Captain around September 1943 and commanded "B" Flight in India and Manipur. On the death of S/LDR Bruce Ingram DFC in July 44 at Palel, he was promoted to Major and took command of the squadron until Jan 45. He was awarded the DFC in early 1945.
F/LT. Ron Patterson 91 (RAAF) with his copy of the

"Birth of the Black Panthers"
Reconnaissance Report... Book Reviews And News Page 104