A Tattoo, a picture and a phone call
I don't know if you believe in fate, but this is my story, which, started my research into 152(Hyderabad) Fighter Squadron, that has grown into the website you see today.
I was on my way to work one day, walking down the back streets, and passed a tattoo shop in my home town of Weymouth. I would not normally go this way ,but for three days I did. I would just look through the window then walk on, but this day I went inside looking at all the pictures on the walls. I saw this picture of a black panther and asked how much? The guy said "£45 quid". I had no interest in getting a tattoo before, but this picture just stood out to me, so, to cut a long story short I had it done.
About two weeks after having the tattoo, I went to see a friend. As I walked up to his front door, I noticed a very large picture of a Spitfire coming through the clouds ,sitting next to the bin. When my friend came to the door, I was looking at the picture, and before he said anything I asked if I could have it. I had no interest in Spitfires or the RAF. I remember carrying this large picture home and thinking where am I going to hang it?
I put the picture in a spare room, and to be honest forgot about it. I then noticed an article in the local Echo about RAF Warmwell, which had been a fighter station during the Battle Of Britain. I carried on reading the article, and it mentioned that the squadrons based there throughout the battle flew spitfires, so I did a bit of digging at the local library and found out that 16 squadrons flew from Warmwell between 1940 and 1945.
After a bit of head scratching, I decided that I would just pick three to research, these being 609 Sqn, 234 Sqn and 152 Sqn. I remember thinking "Where do you go to find out the information that I would need?" My first stop was the Spitfire Society, and I have to be honest the response was not very helpful, so I contacted the 609 squadron association and joined up, hoping to be able to talk to some ex-members. I went to RAF Duxford for an event with the association, and was told if I wanted to know anything it was best to read the book "Under the White Rose" the story of 609 Squadron. I remember thinking "Great, that was a lot of help". I never renewed my membership.
In the meantime, I had been in contact with The Battle of Britain Historical Society, run by Bill Bond, who had names and contact details for all Battle of Britain pilots, so I wrote my letters, asking if any ex-members from 234 sqn or 152 sqn would help me with my research. I had to send the letters onto Bill, who would forward them on for a small donation, but there was no guarantee that you would get a reply. I think it was about three weeks later I got a letter from an Ex-member of 234 sqn, saying it was a long time ago, and he could not really remember his time at RAF Warmwell, sorry. I thought to myself maybe this was not a good idea.
Another week went by and nothing. I remember it was a Monday afternoon, I was getting ready to go out and the phone rang. I answered it and a gentleman said " Is that Mr Rooker?" I said "Yes", he said "I got your letter, my name is Marsh. I was with 152(Hyderabad) Squadron during the Battle of Britain. Can I ask, did you have family that served with 152?" I explained to him that I was just doing some research. We chatted for a while, and he said he would drop me a letter ,which he did, along with a couple of photos, which I copied and returned only to get back in the post, saying "These are yours".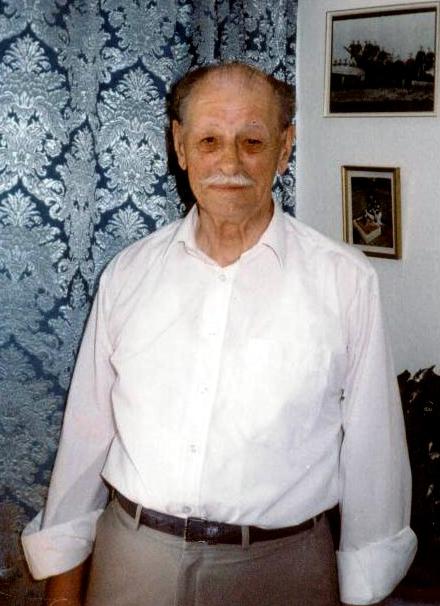 Then, I received a telephone call that would change my life. I answered the phone and a gentleman introduced himself to me, saying "I am ex-Sgt Ray Johnson, of 152 squadron. Can I ask what you're doing with my squadron?" I explained to him I was not sure where I was going with all this. We chatted for over an hour, and Ray said to me "You sound like an honest bloke, and if I can help in any way, I will". Over the next couple of days, Ray contacted me, saying he had been in contact with other ex-members who were also happy to help out. I then started to get many letters offering help, and the guys giving me their stories.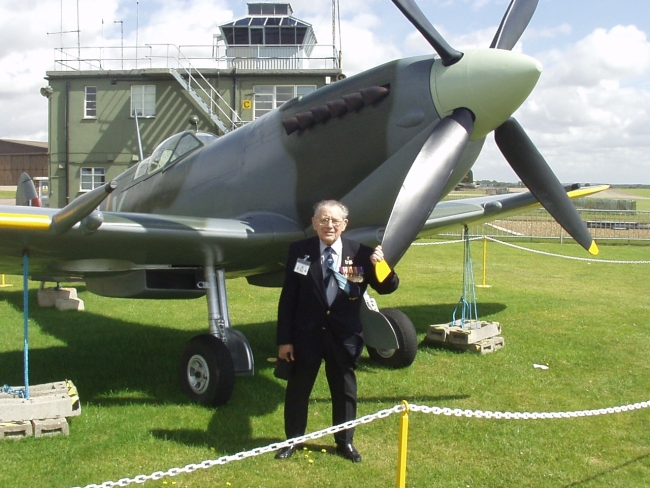 At this point, I was only interested in the Battle of Britain period, until I got a letter from F/O. Bill Paris in Canada, saying "Do know that we served overseas?". I contacted Ray, and he told me the whole squadron history. Ray said "I thought you were only interested in the Battle of Britain", I think my reply was "If I'm going to do this I'm going to do it all". With that he laughed, saying "I hope you know what your taking on young man!". I was now receiving letters from all over the world, and starting to link up ex-members who had lost touch.
Ray had lost his wife that year, and I believe it gave him something to occupy his mind and gave him a reason to go on.
I remember getting a small photo from Ray, showing a black panther leaping over the roundel on the MK 8 spitfires, when the squadron were based in Burma.
I look back now thinking I was meant to do this, to help the guys find old friends and make sure their stories are here for others to read, and remember the sacrifice some of our guys made for us during World War 2.
The first time I met Ray, was at Old Warden in 2001, along with Cyril Potter, Angus Gray, and Michael Gardener at a Spitfire Society event. I had found Angus through the local news paper, The Evening Star. Cyril and Angus joined the squadron on the same day in 1945 and had lost touch with each other over the years, so it was nice to re-unite old friends again. At this time there was no website, I had all my pictures mounted on boards which I would display at events.
I had to find ex-members through posting adverts in local papers around the country, and lots of telephone calls. I was working full time, which I had been doing since I started this project and had a home life.
In 2002, after people kept asking me if I was going to put all information I had collected over the years in a book, I contacted a local website company about putting a site together, which they did, for the price of about £550 for the set up and running of the site. After about a year, they contacted me saying they were not making money from me due to the lack of updates, which I got charged for, so in the end the company said "We can sell you the software to run the site, and you will need to sort out a server". I explained to them I had no idea how to build a website, and I was not that good on a PC, I was told "That's not our problem". So, to cut another long story short, I built my site, and have never looked back.
The site was not about trying to make money out of people and the site is not about me, it's dedicated to all the guys who served with the squadron. I'm just the web master. lol
In 2006, I managed to get eight ex-members together. This has to been one of the highlights of the whole project.
I'm now 43 years old, and what turned out to be a small week-end project back in 1995, is now in its 17th year. This year, 2012, has been a fantastic year, with finding more ex-members from the UK, Canada and Australia.
Also, the launch of Bill Smiths book "Birth of The Black Panthers" in June.
Bill is 85 years old, and his book is dedicated to Ex-Sgt Ray Johnson (92) & F/O. Len Smith DFM, who was Bill's brother, and killed in a flying accident in 1948.
I would like to thank everyone who has helped me over the years.
I hope I didn't bore you too much, but that's my story
We should never forget the price they paid so we could be free,
But sadly time goes by and people do forget